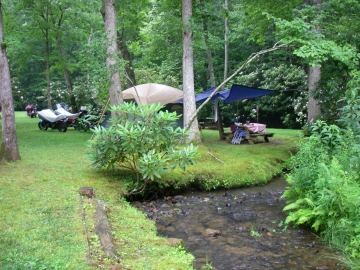 Check out What's Happening at Willville.


---
There's also plenty of things to do in The Area.

***NEW!***
Day Rides to explore the area.
Welcome to
Willville Motorcycle Camp
Willville Motorcycle Campground is at
Mile Marker 177.7 on the Blue Ridge Parkway
Route 58 / 1510 Jeb Stuart Highway
Meadows of Dan, Virginia 24120
Exit Blue Ridge Parkway to Route 58 West
Route 58 West, 3/4 Mile on the Left
(1/2 Mile past the RV Campground!)
Do not rely on Google Maps or address for GPS directions. Use these GPS Coordinates:
N36"44.012' W080"25.619'
Telephone: (276) 952-CAMP
EMail : willville@centurylink.net
---
Amenities at Willville Motorcycle Camp
Rates:

Tent Camping: (No reservations needed.)

$15.00 Solo

$22.00 Two-Up

Cabin:

(Reservation encouraged.)

*$50.00 per couple

Bunkhouse:

(Reservation encouraged.)

*$22.00 per bed

*Discount for multiple nights

All prices include tax.

Includes breakfast coffee.

** Open April through October **

---


April 16th, 2021

Opening Weekend!

---


June 25-26, 2021
38th/39th Annual VA Moto Guzzi Rally
Friday & Saturday night catered dinners, Awards for Guzzi riders, 50/50, rally coffee, good company & more.

---

Sept. 17-19, 2021
Twin Valley Riders, the sport-touring enthusiasts club of the Roanoke and New River Valleys of Southwest Virginia, is pleased to announce its
11th Annual Twin Valley Rally
hosted by Willville. Registration is limited, so visit the website and register starting April 1st!

---

October 15-16, 2021
Chili at Willie's! Closing Weekend!
Make that one last trip to the mountains before Willville closes for the season. Join us for potluck Chili and all the fixin's.

---

LISTEN TO THE BALLAD OF WILLVILLE!

Thanks to David Judd for soundtrack. Thanks to Leslie, Aïda and Spud for website.





Click here or on the picture above to watch
Whiskey Pete's youtube video about Willville and the Blue Ridge Parkway.
If planning to ride the Blue Ridge Parkway, check for current road conditions and construction alerts here.

BRP Road Closures and Maintenance Link.

Motorcycling and Camping are natural companions. Maximize your love of motorcycle travel and the great outdoors at Willville Bikecamp. Nestled in the heart of the Blue Ridge Mountains in Virginia, Willville is a destination, a meeting point, a base camp to explore the great Blue Ridge Parkway, or a place just to rest and relax. Motorcycle camping at Willville is ideal for a weekend run or an extended getaway.

Bunkhouse and Camping cabin including a private bike shelter now available.

Ideally located less than one mile from the Blue Ridge Parkway in the beautiful Blue Ridge Mountains of Virginia, Willville is set in an area that offers some of the best roads and scenery for the ultimate motorcycling experience.

The secluded campground sits within a 26 acre wooded park providing privacy from the main road while still offering easy access. The campground is designed for motorcycle traffic only, however, there is ample parking outside the campground (within the park) for those who wish to trailer their motorcycles.

Once in the campground, a sparkling mountain creek borders most of the shaded campsites. Individual grassy camping areas offer a comfortable and convenient location for tent setup. The sites also provide picnic tables and a nice level surface for those motorcyclists pulling trailers.

The large 770 square foot bathhouse facilities include six sinks, six showers and six toilets to get everyone off to an early start, with plenty of pressure and hot water. A spacious pavillion is available for group gatherings and cookouts.

At Willville you can chose a walk through the peaceful park, visit with the other campers or simply just relax. Plus, for exciting road trips and breath-taking scenery, don't forget about all of our fantastic roads for motorcycling.

At night gather at the group campfire to meet new friends and share your motorcycle adventures.

Local attractions include Mabry's Mill, Chateau Morrisette Winery, Villa Appalachia Winery, Poor Farmer's Market, Tuggles Gap, live musicians at Floyd General Store, Virginia International Raceway, home of the AMA Superbike Nationals, the Floyd World Music Festival and many more points of interest.

Campground is open from Mid-April through October.

Willville is ideally located at the midpoint of The Blue Ridge Parkway and Skyline Drive combined. Plan a trip to Willville and maximize your Blue Ridge experience.


Willville Motorcycle Camp
1510 Jeb Stuart Highway (Route 58)
Meadows of Dan, Virginia 24120
Exit Route 58 West off the Blue Ridge Parkway
(Mile Marker 177.7)
Route 58 West 3/4 of a mile on the left
(1/2 Mile past the RV Campground)
(276)952-CAMP
or email us at
willville@centurylink.net
Happy Trails!
W.B.
---

~Related sites~
Heading south on the Blue Ridge Parkway? Check out some of the other Motorcycle Only Campgrounds including Blue Ridge Motorcycle Campground, High Country Cycle Camp, IronHorse, and Kickstand Lodge.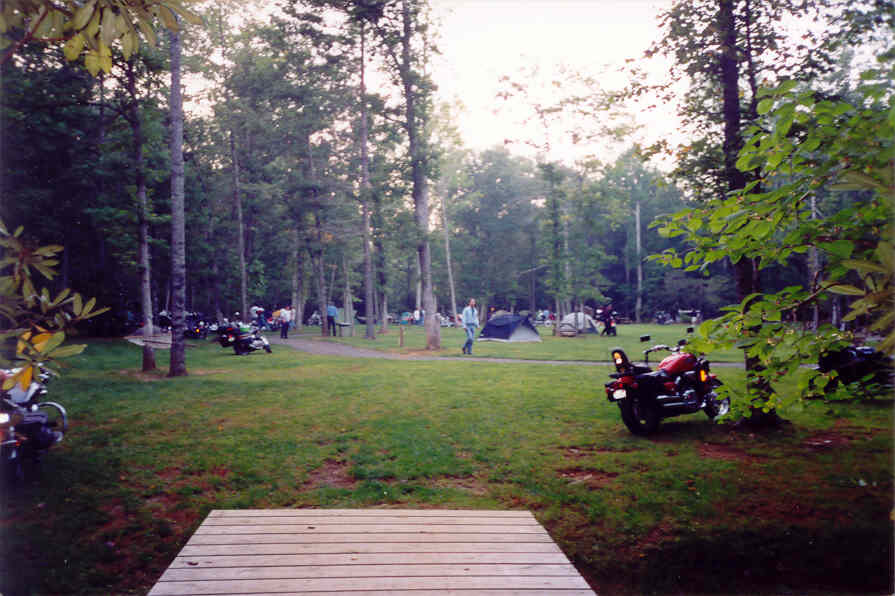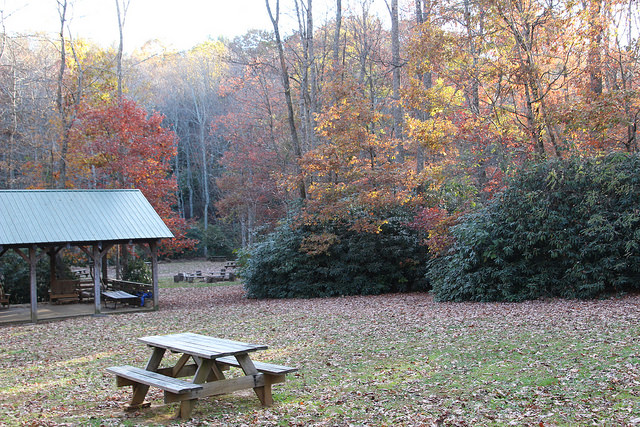 Click the picture for more fall photos taken by Whiskey Pete.